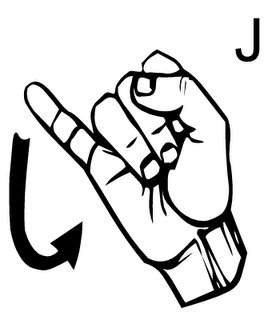 While listening to yet another argument over the name of Jesus (there being no letter "J" until the 16th Century), my mind drifted in desperation to the question of what my name would have been before the J was invented (discovered, developed, created???). This is what I found:
Ya'aqov (
יעקב
)-- Hebrew (Old Testament), Jacob
Iakobos -- Greek(
Iάκωβος)
(New Testament), Jacob
Jacomus -- Late Latin (pre-Romanesque languages)
Gemmes -- French variation of Jacomus
James <-- Hey, it's me!!!!!
Driving this whole idea completely into the ground (sorry), this is who I would have been to my ancestors:
German ==> Jakob
Scottish Gaelic ==>
Seumas
(anglicized
as Hamish)
Irish ==>
Séamas
(anglicized as Shamus)